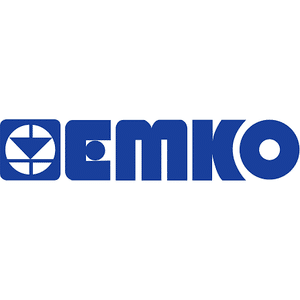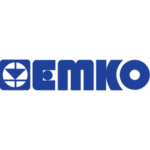 EMKO EZM-4430 Multifunctional preset counter with 2 counting inputs and one relay output
from 89,43 € plus VAT.
Stock variants
230 V AC: 28 pieces in stock
Description
EMKO EZM-4430 6-digit programmable preset counter with 1 preset value and relay output
The EZM-4430 preset counter is ideal for use in manufacturing processes as a production counter. The preset counter counts up, down or up and down depending on the setting. The counting inputs A and B are suitable for connecting switches, encoders, capacitive sensors or proximity switches. Sensors or rotary encoders can be supplied with the integrated 12 V DC output.
Features
Operating voltage 230 V AC or 24 V AC/DC
6-digit display
Adjustable multiplication coefficient and decimal point
1 Preselection value
Counting up, counting down or counting up and down
Counting input A and B
Counting input for switches, encoders, capacitive sensors or proximity switches
Adjustable to NPN or PNP
Automatic or manual reset
Break entrance
Reset input
12 V DC output for auxiliary voltage
Relay output
Password protection
FAQ
Count with neutral conductor: Connection: bridge terminal 3/4 Ch-A/B and terminal 2 (0 V)
Programme: nPnPnP = 0 NPN
Count with positive conductor: Connection: bridge terminal 3/4 Ch-A/B and terminal 1 (+V)
Programme: nPnPnP = 1 PNP
Additional information
| | |
| --- | --- |
| Switch output | Relay |
| Supply voltage | 24 V AC/DC, 230 V AC |