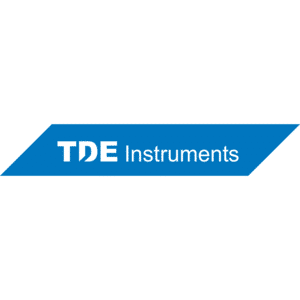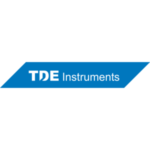 TDE Instruments Digalox® DPM72-MPN+-DIN DIN rail meter without display
from 199,56 €
Stock variants
RS485: 6 pieces in stock
Description
TDE Instruments Digalox DPM72-MPN+-DIN Modbus measuring units for current & voltage signals
Innovative, individual and multi-functional: the DPM72-MP measuring devices.+ and DPM72-MPN+ for electrical quantities are characterised by their wide range of functions and configuration options. Suitable for measuring the comprehensive types of measurement (volts AC/DC, current AC/DC, frequency, power, cosine phi), the measuring devices are equipped with extensive functions. The individual configuration of the devices as well as the real-time transmission of all measured values is ensured by the Modbus interface. Thus, the DPM72 measuring devices can be used for a wide range of applications and enable a broad spectrum of uses for industrial applications. The multi-functional measuring devices are particularly in demand in the field of monitoring machine and operating data and are suitable for modernising outdated systems, as they are particularly suitable for retrofitting. In addition, they can be mounted on DIN rails as well as on other backgrounds by means of corresponding holes in the housing.
Extensive customisability via software
By means of the configuration software Digalox Manager, the measuring devices can be individually calibrated. Once set up, the DPM72 transmits your readings reliably and in real time. The software allows the readout of the measured values in the measuring memory, which can then be graphically evaluated and exported as a CSV file.
Switch outputs
Two galvano-isolated alarm outputs enable an alarm to be triggered and switch-on or switch-off procedures to be carried out when individually adjustable threshold values are reached.
Modbus interface
The RS485 Modbus interface of the DPM72 meters ensures both the configuration and the transmission of all measured values. The RS485 Modbus protocol corresponds to the established industry standard, which means that the DPM72 measuring devices with Modbus interface can be combined with existing Modbus devices from other manufacturers. This makes it possible, above all, to modernise older or technically outdated machines (retrofitting) without difficulty and without having to carry out a costly and time-consuming installation.
Radio data transmission 2.4 GHz measuring network
Thanks to the radio interface, the DPM72 measuring devices can be used universally. The measured values can be transmitted wirelessly up to five times per second. The mesh network offers a robust connection that ensures continued operation even if individual radio nodes fail. This makes it possible, for example, to modernise older or technically outdated machines (retrofitting) without any problems and without having to carry out costly and time-consuming retrofitting.
Additional information
| | |
| --- | --- |
| Display | none |
| Supply voltage | 12 to 24 V AC/DC |
| Input | 0 to 500 V AC, ±500 V DC, 10 to 1000 Hz, 60 mV shunt resistor |
| Interface | RS485, XBEE |
| Switch output | 2x optocoupler |
Matching products ...
excl. VAT

87,20

€

excl. VAT